The powerful properties of Essential Oils can be used to support
your mental, physical and emotional health. Amazing, huh?
Amy Crawford - Essential Oils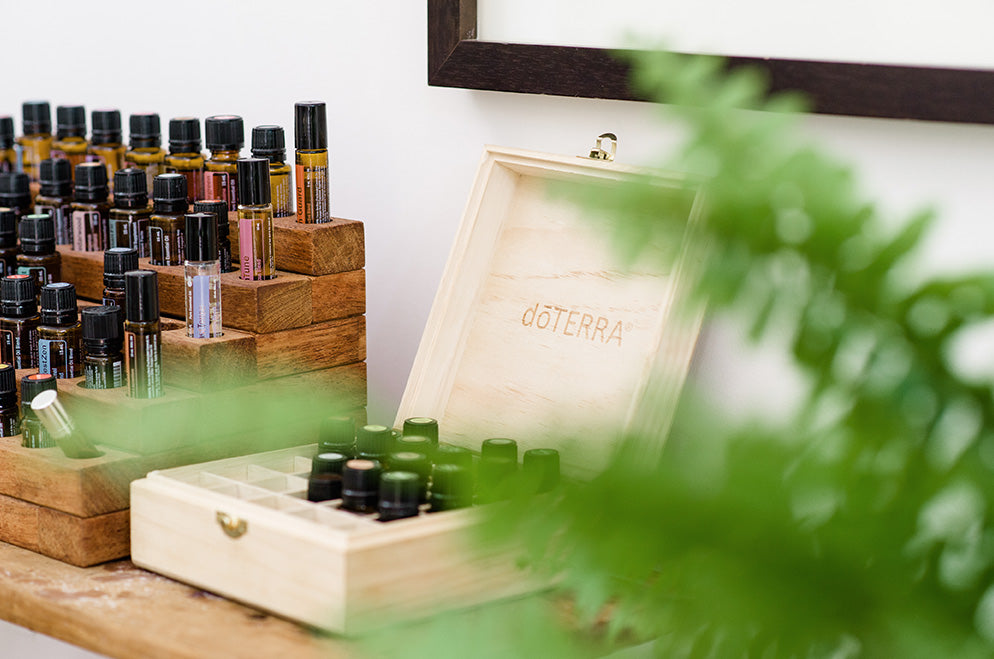 Essential oils are naturally occurring volatile aromatic compounds found in the leaves, flowers, stems, resin, rind, bark and other parts of plants. Their powerful properties play a vital role in a plant's survival and can in turn be used to support your mental, physical and emotional health. Pretty amazing, huh?
Just one drop may be all you need to lower head tension, promote sleep, ease digestive discomfort, calm irritated skin and soothe tired muscles.
Yep - just one drop! Pretty amazing, huh?
But not all oils are created equal.
Choosing which brand of essential oils to use really (really!) matters. I use doTERRA, Certified Pure Tested Grade essential oils, amongst the most potent and pure oils available, sourced ethically from around the world.
doTERRA have made a heartfelt promise to nature: if something can't be done sustainably it won't be done at all. Not only do these oils positively impact our lives, but they also impact the lives of thousands of farmers where these oils are sourced, many of which subside in impoverished nations around the globe.
Not sure where to start? As a doTERRA Wellness Advocate it's my job to support, educate and empower you, should you join my community.
Never used oils before? It's my job to show you how to use them safely and effectively.
You've got questions. And I'm here to help...
How do I sign up with doTERRA?
What are the benefits of having a wholesale account with doTERRA?
What are the benefits of joining Amy's oily community?
What if I have no idea which oils are right for me?
I've never used them before, how will I know what to do with them?
What carrier oil should I use?
Why are enrolment kits so popular and which one is the right one for me?
What if I don't want an enrolment kit?
What is the most cost effective way to grow my collection?
What is the Loyalty Rewards Program (LRP) and what does it involve?
You can earn money from doTERRA, how do I do that?